Dev-Ops Engineer (m/f/d) 100% remote possible
Dortmund
IT
Software Entwicklung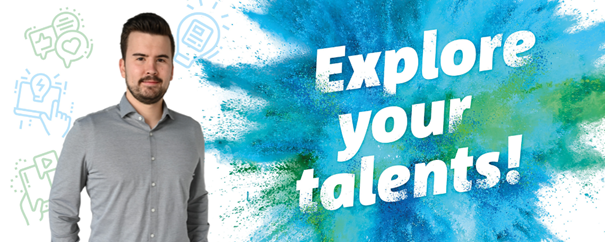 Firma: rumble GmbH & Co. KG
 
rumble GmbH & Co. KG is a joint subsidiary of rubens, Medienhaus Bauer and Lensing Media. We are an integral part of the three parent companies. We combine our digital expertise in Marketing, Sales, Product Development, Data and Tech and thus transform our parent companies. An exciting journey of growth lies ahead of us, which we will experience together and whose successes we will also celebrate. We will think and work as agilely as a start-up while relying on the security, infrastructure and strengths of our three large parent media companies.
Your new job with us
You are part of an agile, dynamic team and are eager to accompany our parent companies through the digital transformation.
You will ensure the operation of our digital products by setting up, configuring and monitoring the technical platforms and servers.
Your work contributes significantly to reducing the time-to-market of our products and increasing the performance of the team.
Your profile at a glance
Your previous educational background is not that important. What is much more important is what you are capable of and that you want to continuously develop yourself.
You are enthusiastic about the provision of automated infrastructure through the optimization of build and release processes (CI / CD).
You have knowledge in container technologies and virtualization (e.g. Docker, XEN, LXC), orchestration (e.g. Kubernetes) and infrastructure-as-code (e.g. Ansible, Terraform).
You have experience with cloud hosting platforms such as AWS or Azure.
You are confident in using monitoring tools and actively drive the automation of testing processes.
You possess communication skills, are emphatic, self-initiated and solution-oriented. In addition, meetings in English are no problem for you.
This is what you can look forward to
Your team: Friendly, helpful, agile, ambitious, with a "Firstname-culture", with an open communication & error culture and in a collegial and relaxed exchange with team leads and superiors.
Your working hours: Flexible working hours for early and late risers.
Your workplace: You work in a central location in the heart of Dortmund or 100% remotely throughout Germany.
Your rumble academy: Our in-house academy offers you a diverse and customized range of sports courses, training, networking events and much more!
Your equipment: as desired, of course including laptop (whether Windows, Mac or Linux), company cell phone, headset, etc., so that you can work optimally.
And much more ...
Nicolas Hake
Senior Recruiting & Employer Branding Manager